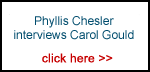 We hope that you'll feel our website is worthy enough to contribute a few pounds to the bandwidth bills.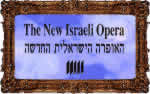 A Post-Musharraf Problem
Last uploaded : Saturday 6th Sep 2008 at 19:12
Contributed by : Ershad Mahmud

04 September 2008

Islamabad -

After extensive pressure from the ruling coalition, Pakistan's President Pervez Musharraf finally resigned and the people of Pakistan breathed a collective sigh of relief. But not for long. On 25 August, Pakistan Muslim League's (PML-N) leader, Nawaz Sharif, pulled his party out of a joint coalition with the ruling Pakistan People's Party (PPP).

Now the real work begins for Pakistan's new government.

The PPP and the PML-N must sort out their differences over the reinstatement of Chief Justice of the Supreme Court, Ifthikhar Chaudhry, and PPP leader Asif Ali Zardari's run for Pakistan's presidency. The fight against terrorism in Pakistan and across its borders is far from over. No government or party on its own can confront and defeat this menace, but working in tandem, these parties have the mettle to isolate extremist voices and weaken their support base.

Musharraf's departure introduces both opportunities and challenges for the fragile government. The biggest test it faces is to clear Pakistan of the western accusations of harbouring terrorists. Recent statements by senior US officials, including intelligence chiefs, openly accuse Islamabad of maintaining ties with Taliban insurgents in Afghanistan, illustrating a widening trust deficit between the two governments.

During the last few months, US forces violated Pakistan's territorial sanctity several times to attack Taliban fighters. In addition, Afghan President Hamid Karazi has persistently urged allied forces stationed in Afghanistan to destroy terrorist sanctuaries inside Pakistan, further tampering with Pakistani-US and Pakistani-Afghan relations.

Domestically, the government's authority in the Balochistan province and the Federally Administered Tribal Areas (FATA) has been severely challenged by armed groups. While it is matter of fact that the Pakistani government struck a number of deals with militants, particularly in the FATA, such efforts ultimately backfired. Local Taliban members, drawing ideological and logistic support from their Afghan counterparts, have been unwilling to cease military activities across the Durand Line, which separates Pakistan and Afghanistan. Furthermore, they have been actively targeting Pakistan's security establishments for years, seeking to undermine the government's sovereignty.

Fortunately, Pakistan's government, headed by the PPP, enjoys support of two key regional political parties in the North West Frontier Province (NWFP): the Awami National Party and the Jamiat Ulema-e-Islam (Assembly of Islamic Clergy, or JUI). The Awami National Party enjoys a solid following in the liberal and nationalist segment of Pakistan's Pushtoon society while the JUI is considered a key religious player in the NWFP.

The new government, if it decides to join forces once again, has to develop a sustained working relationship with the armed forces of Pakistan. Pakistan's new Chief of Army Staff, General Ashfaq Kayani, has made a strategic decision to keep the army out of political infighting and to lend full support to any democratically elected government. In this stable environment, security decisions should involve the military establishment, given their role in enforcing such policies.

Pakistan's domestic stability and its current relations with the United States are tied to its role in Afghanistan. It is advisable that Pakistan reiterates its respect for Afghan sovereignty and re-emphasises its refusal that Pakistani soil be used by outside forces to destabilise Afghanistan.

The prevailing trust deficit between Pakistan, the United States and Afghanistan is being exploited by the Taliban and is defeating international efforts to restore regional security. Only peace and stability in Afghanistan can ensure the same in Pakistan. Pakistan's ruling coalition must not lose sight of the fact that whatever happens in Afghanistan has spillover effects in Pakistan.

###

Ershad Mahmud is a political analyst based in Islamabad. This article was written for the Common Ground News Service (CGNews) and can be accessed at

http://www.commongroundnews.org .

Source: Common Ground News Service, 2 September 2008

Copyright permission is granted for publication.