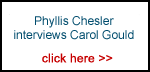 We hope that you'll feel our website is worthy enough to contribute a few pounds to the bandwidth bills.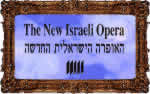 70% of Palestinian Youth Oppose Violence to Resolve Conflict
Last uploaded : Friday 10th Apr 2009 at 15:36
Contributed by : UN Development Programme


JERUSALEM – More than 80 percent of young Palestinians are depressed and 47 percent identify themselves as Muslim rather than Palestinian, according to a United Nations Development Programme (UNDP) report presented today.

The report, based on interviews with 1,200 Palestinians over the age of 17 from the West Bank and Gaza found that 39 percent were "extremely" depressed and 42 percent were depressed by their conditions. Depression was more marked in the Gaza Strip where 55 percent said they were "extremely" depressed.

When asked to define their identity, 47 percent identified themselves as Muslims, 28 percent as Palestinians, 14 percent as humans and 10 percent as Arabs.

The survey also revealed that the majority of Palestinian youth (69 percent) believe that the use of violence as a means to resolve the conflict is not very helpful, while only 8 percent believe it is an important tool.

The survey of attitudes of Palestinian youth was part of a report, "The Mapping of Youth Organisations" commissioned by the UNDP and presented to a workshop designed to plan a strategy for youth development for the Palestinian Authority.

Youth are exceptionally vulnerable to conflict, and unemployment rates for youth range from 35 percent in the West Bank to 51 percent in Gaza. UNDP commissioned the survey to understand the needs and expectations of youth organisations, levels of intervention, gaps to be filled, and set youth policies and strategies relevant to the needs of the Palestinian society and adopted by both the public and private sectors.

The results of the survey were launched during a workshop held on 31 March 2009 at Sharek Youth Forum in Ramallah. The workshop was attended by H.E. Tahani Abu Daqqa, Minister of Youth and Sports, Mr. Jens Toyberg-Frandzen, Special Representative of the Administrator, Mr. Nasfat Khofash, President of Palestinian National Institute of NGOs, and Mr. Bader Zamareh, Executive Director of Sharek Youth Forum.

Over 85 percent of the mapped organisations (540 in the West Bank and Gaza Strip) have accreditation from the Palestinian Authority, be it the Ministry of Interior (70 percent), Ministry of Youth and Sports (13 percent), Ministry of Culture (2 percent) or others.

More than half of the mapped organisations are civil society organisations and NGOs with programmes targeting youth, while only 22 percent identified themselves as youth organisations. 41 percent out of these youth organisations have problems with funding, as opposed to 33 percent from civil society organisations.

"Young people are exceptionally vulnerable in a conflict situation. They are more likely to be injured, arrested or sucked into harmful situations," said Jens Toyberg-Frandzen, Special Representative for UNDP's Programme of Assistance to the Palestinian People.

"At UNDP we have always understood that you cannot develop an economy or a nation without developing its youth, particularly when the economic and political environment appears to offer limited hope. The findings of this survey will help us understand what needs to be done to make the most of young Palestinians."

For further information, please contact:

In Jerusalem: Dania Darwish, Communications Officer, Tel. +972-2-6268229 - e-mail: dania.darwish@undp.org, Conal Urquhart, External Relations Advisor, Tel. +972-2-6268200 - e-mail: conal.urquhart@undp.org

In New York: Sausan Ghosheh, Communications officer, e-mail: sausan.ghosheh@undp.org or undpnewsroom@undp.org, Tel. +1 212-906-5382

This article is reprinted with permission of Common Ground News Service

* UNDP is the UN's global development network, advocating for change and connecting countries to knowledge, experience and resources to help people build a better life. This article is distributed by the Common Ground News Service (CGNews).

Source: Independent Media Review Analysis, 1 April 2009,
http://www.imra.org.il .
Copyright permission is granted for publication.