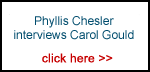 We hope that you'll feel our website is worthy enough to contribute a few pounds to the bandwidth bills.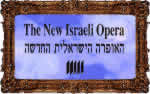 Group Singing in Jerusalem
Last uploaded : Thursday 18th Jul 2013 at 23:51
Contributed by : Linda Abdul Aziz Menuhin
09 July 2013

Jerusalem –
Group singing, an old Israeli trend from the sixties and seventies, has regained popularity in recent years with both private and public events being held every weekend throughout the country. Dozens of people meet to sing and are accompanied by a musician playing the electric organ. Guests sing along as lyrics are displayed on a large screen. Restaurants and bars also specialise in this type of entertainment, including the well-known Ganki in Tel Aviv, where patrons have been seen climbing on table-tops out of enthusiasm for the electrifying atmosphere.

Israeli group singing is rooted in the history of Israeli pioneers, who used to sing patriotic ballads together to bind their communities. But now group singing has taken a new turn, namely, singing in Arabic and Hebrew, which is attracting Arab and Jewish youth to evenings of fun and music. In doing so, it provides a new form of communication between Arabs and Jews.

"We Only Sing," now in its third year, is the title of the singing project in which young Arabs and Jews from the Hebrew University and residents of both East and West Jerusalem participate. The group of Palestinian and Israeli youth started "We Only Sing" as a means of rapprochement between the two peoples.

The group chose Jerusalem as the first station for this idea, since the city is full of young Israeli and Palestinian college and university students. The growing turnout to their events soon encouraged the creators to approach civil institutions and organisations that believe in communication between the two communities through cultural and educational activities.

The "We Only Sing" party I attended was held at the city's Cinematech gardens under the open sky. Dozens of young men and women participated in the singing, alternating between the two languages. The event also included traditional Middle Eastern dance by a group of young Israeli women.

Mahmoud Shehade, one of the volunteers and promoters from the group, said in an interview with me that "The idea stirred some reservations in some circles, seeing certain political tones in it. But participants from different sides saw it as an opportunity to meet one another, away from the political climate and in isolation from challenges and preconceptions."

What drew my attention to the singing group is a serious attempt to create common ground between speakers of Arabic and Hebrew. In fact, two musical groups, one Arabic and another Hebrew, participated in a repertoire. In addition, well-known singers from both sides participated to attract more participants. Organisers are trying to introduce innovations in the types of groups on the stage, as well as in the content, juxtaposing lines from a poem by Palestinian poet Mahmoud Darwish about Jerusalem with similar lines by the Hebrew poet Yehuda Amichai.

Familiar Arabic songs were selected and written in Hebrew letters, and projected onto large screens to help those who do not speak Arabic sing along.

Both parties interacted with the beat of the percussion instruments, dancing together freely.

"I believe that this meeting will contribute to changing the attitudes of many on both sides just as it can lead to a small change in perception when you meet the other in the subway of Jerusalem," Mahmoud told me.

He added that this group is worth the attempt, "even if the result is limited to taking but one step forward."
***********************************

Linda Abdul Aziz Menuhin is an Israeli journalist of Iraqi origin, and an analyst for the Middle East. She devotes her time to bridging the gap between the different groups in the Arab Israeli conflict. This article was written for the Common Ground News Service (CGNews).

Source: Common Ground News Service (CGNews), 9 July 2013,
http://www.commongroundnews.org .

Copyright permission is granted for publication.