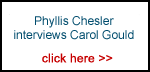 We hope that you'll feel our website is worthy enough to contribute a few pounds to the bandwidth bills.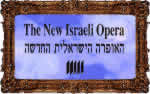 A Taste of Home
Last uploaded : Saturday 19th Mar 2005 at 01:33
Contributed by : Emily Conway
This is an Awards for All essay.
****************************************

London today is a multi-cultural metropolis. Take a trip down to Brick Lane for a truly authentic curry, move a tad bit further North to London?s Palmers Green for some pitta bread and then head west to Golders Green for a kosher bagel. Apart from being rather full and overdosing on carbohydrates, you?ll have taken a tour through the heartland of three of London?s many immigrant communities.

Wherever you are in the world, your mother?s homemade soup can transport you back instantaneously, to your childhood. Similarly, having all your nation?s delicacies on your doorstep; is not only a literal taste of home, but a symbolic one too; a reminder of who you are and where you came from. I spoke to a second generation Greek Cypriot woman. She discussed how being with something familiar is safer, how she sees it as a basic human need for immigrants to seek each other out, in foreign lands. Her words rang true with me.

One argument that often gets batted around the sociological arena is that immigrant communities become frozen in time. When people speak of the expatriates, they are often described as being more British than the Brits. Where can you find a living Britain of the 1950?s? Well, with time travel not really being an option, try small town New Zealand. Along with this line of thought, comes the notion that an immigrant community can leave the negative aspects of home behind and create an idealised sense of home in a new land. But this new land is no blank canvas. It would be na?ve to think that British culture doesn?t permeate into immigrant communities in the UK. Of course it does.

A second generation Spanish immigrant explained to me about how he juggled his two cultures. He described the language that he spoke in his family home as ?Spanglish?, with sentences starting in English and finishing in Spanish, or vice versa. Similarly, my father told me that his Bubba and Zeida did the very same thing. Conversations would begin optimistically in the tongue of the new land, but you could be sure there would be a Yiddish ending. This highlights one of many possible examples of how immigrants of different ethnicities, have parallel experiences.

My father is Jewish. My mother on the other hand is English and her religion is Church of England. Having an awareness of my two cultures is very important to me. Everyone wants to know who they are, after all. Being a mixture, or a cocktail as someone once described me, can certainly be complicated, but it is interesting at the same time.

Immigrants may juggle two cultures, but there is a further twist for somebody in my situation. There is no one place for me to go, full of people with my ethnic mix. Just like they surround themselves with reminders of who they are culturally, I do too. In the same way that you can drive through Golders Green for a bagel, in my bread bin you?ll find a pack of hot cross buns quite happily co-existing with a pack of bagels.

But can one person, really have two ethnic identities, be it because they are an immigrant or because they are mixed race? The simple answer is, they can?t. It seems that ethnic identity construction, for all ethnic groups, is not about being one or the other, nor is it about performing a balancing-act between the two. Instead, it is about selecting aspects from both cultures and drawing on what is relevant at any one time, to one identity; one, whole, coherent, single, glorious person, whoever they may be.