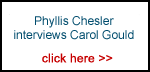 We hope that you'll feel our website is worthy enough to contribute a few pounds to the bandwidth bills.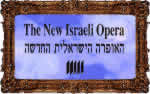 Winter Break in the Holy Land
Last uploaded : Sunday 15th Apr 2007 at 19:51
Contributed by : Daniel Jason
Spending winter-break over in the Holy Land and looking out over the snowy roof tops is for many something out of a dream. The entire city seemed to have a blanket of peacefulness spread over it, as people stopped their daily business to enjoy the snow. For others, this blanket of snow merely covers the craters of bombs.

But it cannot hide the destroyed buildings, the entire sides of houses collapsed, not to mention the dying echo of those who perished in the last so-called "Lebanese War." For others, this was more something out of a nightmare than a dream. I was standing in a city where Palestinians live in relative peace and security, where they live in solid buildings, have electricity and running water like you and I. Their children can go to good, decent schools and universities on a par with any in Israel and the west, opening their future to a colourful array of prospects. They have jobs, can vote, have equal opportunities and above all else, are treated as human beings.

This doesn't take place in Nablus or Ramallah, nor any other Gaza or West Bank town, but a city to the north of Israel called Haifa, where Israelis and Palestinians live together peacefully. The bomb craters and destroyed buildings are the result of Hezbollah rockets and missiles, which rained down over Israeli-Palestinian cities like Haifa, regardless of who lived there.

"We are Palestinians," says the head of the People's Council, "but we happen to live in Israel and have Israeli citizenship." The elected council is based in Wadi Nisnas and lobbies the Israeli national government for a separate Palestinian state. When asked if he would move to a newly created Palestinian state, he replied "No. I am a Palestinian, but I live in Israel. My home is here."

The treatment of the Palestinians in Haifa stands in stark contrast to Palestinians a short while away in nearby camps over the Israeli-Lebanese border. According to the UN Relief and Works Agency, Palestinians living in camps in Lebanon "suffer from serious problems…They do not have social and civil rights, and have very limited access to the government's public health or educational facilities and no access to public social services…Considered as foreigners, [they] are prohibited by law from working in more than 70 trades and professions."

The freedom and equality afforded to Palestinians living within Israel proper is not limited to Haifa as a showcase example, neither is the city by any means an exception. Israeli-Palestinians live in many towns across Israel, with the same freedoms any Israeli citizen can expect. But what of the anti-terrorist wall? According to Vice-President Jo Davis of the Interdisciplinary Centre (IDC), a foremost advisory body to the UN on terrorists, the "wall" is mainly just a fence. "97% is a simple wire fence; the remaining 3% is actual concrete wall.

The walls are only present in urban areas...to stop terrorists shooting into them…The aim of the fence is to delay a terrorist with wire-cutters by 15 minutes. [That time] will enable the IDF (Israel Defence Force) to catch a terrorist bomber before they infiltrate a city." Pointing out that the Israeli wire fence is not electrified, Davis also observed Saudi-Arabia's proposed barrier is far more substantial than Israel's.

The Independent reported that the barrier between Saudi-Arabia and Yemen will cover air, land and sea, include electronic detection equipment and may cost up to £4.58bn to construct. The fence will be constructed along 4,100 miles and incorporate razor wire fencing and mine fields. Davis said "The Saudi anti-terrorist barrier puts Israel's fence to shame."

In the face of such a construction, it is laughable Israel's effective anti-terror fence is hailed as a concrete, apartheid wall. Rami Nasrallah, born and raised in the Palestinian territories and now heading the International Peace Cooperation Centre, dispels any thoughts of apartheid feeling in Israel. "I see many Palestinian doctors in Israeli hospitals…Orthodox Jews ask specifically to be treated by Palestinians." Education wise, his comments slam any academic ban on Israeli universities, as well as the recent controversial UGM vote to block the amendments twinning LSESU with an Israeli and Palestinian university. "I was educated at the Hebrew University [a top Jerusalem university].

It is a very prestigious thing to study in Israeli universities…It is a weird decision by British academics to block Israeli academies…Palestinian universities have good relations with Hebrew academies." Nasrallah criticised the collective Palestinian handling of the peace process and the lack of a general Palestinian security effort; "why should Israel support peace if the Palestinians continue to fire rockets into Israel? There's no border [for Palestinians] between crime and nationalism…" He cites establishment of "rule of law and anti-corruption [measures]" within the West Bank and Gaza as some main issues to be addressed prior to securing a peace deal with Israel.

Israel is more of a tolerant democracy than the world acknowledges and a far cry from the corrupt policy makers of apartheid South Africa. Such comparisons merely serve to create unnecessary tensions instead of focusing our attentions on peace. Perhaps it is time for us to rethink attitudes of the past in an effort to secure peace: for only with international cooperation, can international peace prevail.