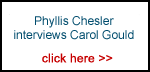 We hope that you'll feel our website is worthy enough to contribute a few pounds to the bandwidth bills.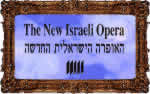 Blacklisted by Freedom House
Last uploaded : Saturday 26th May 2007 at 02:25
Contributed by : Anthony Posner


"I have been blacklisted by Freedom House."

That's the opening sentence of "1984+23=2007", my new post-Orwelllian escapade about the world's largest freedom of expression organization. The action takes place on the internet and my emails have now been blocked from the Freedomhouse domain.

Sounds scary? Surely Senator Joseph Mccarthy is not alive and blacklisting at their prestigious Wall Street offices?

The story starts like this... I live in South Africa and have frequently been confronting anti-zionist propaganda . The situation is extremely problematic since Ronnie Kasrils, The Minister of Intelligence, regularly writes articles and letters in the newspapers stating that The Israelis are Nazis.

When The South African Jewish Report refused to give Kasrils a right to reply, he immediately went crying to the local Freedom of Expression Institute. The latter sided with The Minister of Intelligence and stated that The SAJR editor, Geoff Sifrin, was part of a Zionist project and "not worth his salt".

The Freedom of Expression Institute's reaction shocked me until I discovered that their Director, Na'eem Jeenah, is also spokesperson for The Palestine Solidaity Committee (PSC). Read his blog and my comments,

http://naeemjeenah.blogspot.com/
.
to understand how he perceives "freedom of expression" ; the entries "Viva PSC" and "Ethical Editor" give the game away and reveal how cynically he uses his "freedom of expression" portfolio.

When I tried to inform Freedom House about the activities of The Freedom of Expression Institute (FXI), I came up against a brick Wall (Street). My email address has now been "blacklisted". Freedom House is unconcerned that a fellow IFEX (International Freedom Of Expression) council member has a director who is spokesperson for The PSC. I would have thought that they might shown some interest since Karin Karlekar, who is employed by Freedom House actually edits a publication on press freedom and also convenes The IFEX council. However, she seems unperturbed about what is going behind the scenes at The FXI.

It seems to me that Freedom House do not take their own Mission Statement too seriously. It states :


"Freedom House is an independent non-governmental organization that supports the expansion of freedom in the world. Freedom is possible only in democratic political systems in which the governments are accountable to their own people; the rule of law prevails; and freedoms of expression, association, belief and respect for the rights of minorities and women are guaranteed.

'Freedom ultimately depends on the actions of committed and courageous men and women. We support nonviolent civic initiatives in societies where freedom is denied or under threat and we stand in opposition to ideas and forces that challenge the right of all people to be free. Freedom House functions as a catalyst for freedom, democracy, and the rule of law through its analysis, advocacy, and action."

I informed Karlekar that blacklisting me would be a contravention of the above mission statement but it didn't make any difference. I am, as a result, still officially blacklisted (email "non grata") by Freedom House.