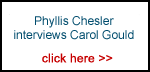 We hope that you'll feel our website is worthy enough to contribute a few pounds to the bandwidth bills.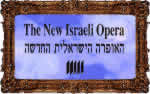 Happy New Year from Israel
Last uploaded : Friday 28th Dec 2007 at 00:03
Contributed by : Sheila Raviv
28th December 2007

Almost 2008!


Shabbat Shalom and to my Christian friends – may you enjoy the 4 th day of Christmas… and the other 8.

Before beginning my Shabbat Shalom 2008 letter I would like to express my sadness at the death of Benazir Bhutto, cruelly cut down in her prime, a month before she was expected to be elected as President of Pakistan. There have been other women who reached the political pinnacle in their respective countries, but she was the only woman to achieve greatness in a Moslem country. She suffered exile after accusations of corruption, but in a part of the world where "Bakshish" is the way of life. She was killed because she spoke defiantly against fundamental Islam. She openly aligned with Afghani President Hamid Karzai who described her as a brave and outspoken woman who would save Pakistan from extremism. Benazir Bhutto, in a NY with Israeli Ambassador to the UN Danny Gillerman, expressed a wish to come to Israel to strengthen Pakistani ties with Israel. May her soul rest in peace with her father and brothers who died at the hands of fanatics.

2007 could be described as a somewhat interesting year, which according to Chinese philosophy means a troubling year, hopefully in 2008 will be boring and we'll have nothing to talk about other than football scores and weather. That way I could bore you with discussions of my fuchsias, hibiscus and pomegranates!!!

If I were to sum up this past year in Israel I would describe it as a year of allegations and accusations most of which turned into hot air. Here are some which stick in my mind.

The Jewish National Fund chose an Arab as a member of its executive - yet refused employment to a religious woman.

http://www.ynetnews.com/articles/0,7340,L-3487318,00.html .

The Winograd Commission produced its interim report on the Lebanon War and both the left and right declared its impartiality when the report criticised the PM and yelled partiality when it chose not to criticise individuals.

Igal Amir, serving life imprisonment as the assassin of Prime Minister Rabin, not only succeeded in marrying (by proxy) but of fathering a son whose brit milah took place in prison, which raised many emotional, moral and legal questions.

Kassam rockets rain down incessantly upon Sderot and the Southern Negev, with little international condemnation. Entire communities are traumatized by the constant level of danger. The equipment for manufacturing the rockets is brought through the smuggling tunnels which pock-mark the Gaza- Egypt border. Last week Minister of Foreign Affairs Tsippi Livni criticised the Egyptians for insufficient safeguards against the arms smuggling – which despite the furore her accusations caused – produced the required result - the Egyptians have promised to act.

Israeli actors are taking a greater and greater role on the world's stage. We all know about Natalie Portman and models Galit Gutman and Bar Rafa'eli, who caused a huge stir by bringing her then boyfriend Leonardo di Caprio to Israel to meet the folks! In May Israeli writers Etgar Keret and his wife, Shira Gefen, won the coveted Camera D'Or prize at the Cannes Film Festival; and just last month Israeli actor, Sasson Gabai, won European Film Awards best actor award for his part in the marvellous Israeli movie "The Band's Visit"; about an Egyptian police band who come to Israel to play at the opening of an Arab Cultural Centre in Petah Tikva.

http://www.thebandsvisit.com/ .

You should see it (subtitled).

Shimon Peres, beloved of the intellectuals, political survivor par excellence, became President of the State of Israel. It is irrelevant to which political party one belongs, he deserved it and has shown great diplomacy in his dealings with Israel's stance and standing. As he stood before the Turkish Parliament he spoke with pride of Israel. The Turkish Ambassador to Israel said the high point of his year was when he accompanied Shimon Peres to Turkey and heard him speak in the Parliament.

Israelis are taking an even greater part in reaching out a helping hand to those less fortunate. Apart from the Ministry of Foreign Affairs Mashav

http://mashav.mfa.gov.il/mfm/web/main/missionhome.asp?MissionID=16210& .

We also have the outstanding Israaid

http://www.israaid.org.il/ .

and SACH, Save a Child's Heart
http://www.saveachildsheart.com/press/press_releases.html .

This year alone Israeli scientists have introduced a preventative for AIDS and a form of stem cell medicine using the patients own bone marrow, eradicating the moral issues surrounding stem cell therapy. Israeli researchers deciphered Huntington's Disease encoded mechanisms and introduced ground-breaking technology which freezes tumours enabling their excision with greater accuracy and ease. If you want to discover many more examples of Israeli inventions and discoveries which are of great importance to making 2008 and our future years so much better go to www.Israel21c.org and order their e-newsletter.

The Prime Minister, despite multiple attempts by his enemies to prove him a lawbreaker has come out with a clean record. His life will be made infinitely easier now that the Director of the Prime Ministers Office and the PM's personal confidante of nearly 40 years, Shula Zaken, has also been given a clean bill of legal health and returns to her position. Hopefully, in 2008 he will overcome his diagnosed prostate cancer and be able to spend more time doing the job for which he is in office. It is also worth noting here that among the myriad of rumours wafting through the ether was the Annapolis rumour. The deriders were convinced long before the El Al aeroplane left Israeli soil, that Mr. Olmert was going to "do a Barak" and offer everything on the table giving the Palestinians and the Americans what they wanted. Not at all, what emerged from those talks is that Mr. Olmert is willing to continue talking but will not give anything unless it is in return for a cessation of hostilities, recognition of the State of Israel and halt to the dreaded Kassam Rockets on Sderot.

Kinneret Chaya got married! The living miracle who just 5 years ago was given a 2% chance of life has epitomized Israel by surviving and thriving and "turning her scars to stars and bitter to better" just as Pastor Mike Evans predicted. I wish her parents, Moshe and Yaffa the peace they have longed for the grandchild they never believed would be borne through KC.

My wishes, prayers and dreams for 2008 include the return "habayita" home, of Gilad Schalit, Ehud Goldwasser and Eldad Regev. Our hopes are high for Gilad and we pray for Ehud and Eldad.

I pray for a balanced view from the apex of power, President Bush, who will recognise that Har Homa is part of Jerusalem and that Jewish building is no different to Arab building and must be weighed with equality. I pray that Jews will be as safe in Arab lands as Arabs are in Jewish land, and that this particular Jewish land, the only one in the world, will be left to flourish in peace. When President Bush finally comes to Israel and sees with his own eyes, not only the glory and beauty of this corner of G-d earth, but also the inequality of his and former Presidents demands. I pray that the next President treats us with love.

I pray for greater understanding and equality, whereby the life of a child in Darfur be considered as valuable as that of a child in Gaza; I pray that the powers that be in the United Nations will express equal disgust at the treatment of women in Arab lands as they do over a border, demanded by Israel's Arab neighbours and simply instituted by Israel; I pray for a time when that border will not be the difference between life and death for Israelis. I pray for the day I can go to the Temple Mount and pray for the peace of Jerusalem; I pray for the day when Israel's enormous worth is valued as the precious and priceless jewel it is.

For me 2007 is the year of Olivia and Joshua, our two newest grandchildren, joining Yosef, Sammy, Talia and Amit – who knows what 2008 will bring?

I wish you a year of productive fulfillment, of satisfaction and joy, of little sadness and much happiness. Above all else I wish Israel a boring year. Incidentally, the fuchsias and hibiscus, the kumquats and pomegranate are all thriving and hopefully will be the centre of attention in future letters.

With much love

Sheila



PS To help us be happy with what we have please click on this link and just flick through the pictures.

http://www.time.com/time/photogallery/0,29307,1626519_1373664,00.html
.