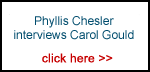 We hope that you'll feel our website is worthy enough to contribute a few pounds to the bandwidth bills.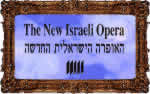 The Pizza Place
Last uploaded : Tuesday 1st May 2007 at 02:34
Contributed by : Carol Gould




1 May 2007

This is a restaurant that deserves a better report than I am about to give, but everything that could possibly go awry did so the night my companion and I ventured into 'The Pizza Place' in Lanark Place off Clifton Road, London W9.

From the outside the premises are inviting and intimate. The entirely candlelit interior projects a cosy atmosphere and the bare brick walls project imaginative design.

The manager gave everyone a table-by-table greeting with great warmth, but after that things got grim.

A large and boisterous party of rugby fans sitting at the next table seemed forever to be waiting for their meals. We waited what seemed an eternity for the one waitress to come our way. Looking at the rear portion of the tiny restaurant we realised she was also dealing with phone-in orders for takeaway.

Finally she came to us. Notwithstanding the fact that she could barely write and had minimal spoken English I ordered sweet and sour chicken wings and a small pizza with extra tomatoes and hoped for the best. Just short of an hour later my wings arrived with my companions' starter, potato skins. I took one bite of the wings and realised she had brought me hot and spicy chilli chicken. I went over to her station but was rudely interrupted by one very angry rugby bloke, who had yet to receive his meal. By then she was on the verge of tears. The man who usually does deliveries emerged from the kitchen and one could see he had been seconded to cooking.

He promised me the right kind of wings. Meanwhile she brought my pizza, but with no extra tomatoes. By now the rugby men were fuming and we were seriously worried they were about to wreck the place. I felt it wise not to complain about the pizza. Eventually the delivery man emerged from the kitchen and brought me new wings, but they were tasteless. I think they had been washed.

We did not get out of the restaurant for two and a half hours, and watched as several tables of hungry people who had never even had their orders taken depart in despair. No sign of the manager, either. Maybe she was washing chickens.

Not a place for a quick fix if you are diabetic, that's for sure.